You know, maybe one of the reasons that some believers have such a low opinion of humanity is that they never give human beings the credit for what human beings have done.

If a man has a heart problem and goes into surgery for ten hours and then recovers, while his family and friends huddle in prayer in the waiting room, I think you already know who's going to be thanked for his life being "spared." Think about how often you hear people thanking God for medical recoveries, or even thanking all the people who prayed for the recovery. Now think of how often you hear people thanking the medical professionals who actually healed them. If your experience is at all similar to mine, it's rarely or never.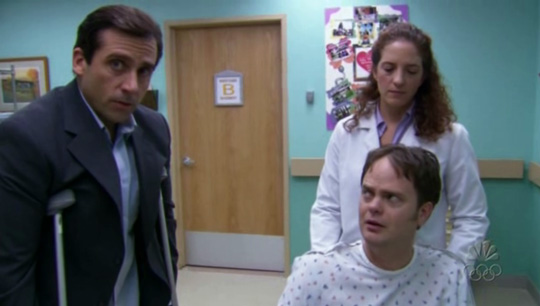 Now think of how many times God is questioned if a surgery goes wrong. Think about who gets sued. The doctor(s). I can only assume because God didn't give her the knowledge or skill on that particular day. And, obviously, the patient's death was God's will.
When our heart patient goes home for recovery, he might be showered with love and support through calls, visits, meals, and other gifts. He'll probably thank the people for these things as they arrive. Looking back on it, though, and telling people about it later, he'll say, "God provided so many things for us during my recovery."
If someone's car breaks down, and a friend steps up to loan him one, you'll hear him say later that God provided him with transportation. If a poor family gets Christmas presents from a local charity, oh, God gave them such a good Christmas. If a bystander gives an accident victim CPR for twenty minutes, and then that person is resuscitated by EMT workers in an ambulance, and then an army of nurses and doctors heal that person, there are so many prayers of gratitude to be made to God for his grace! Oddly enough, they won't stop to wonder why this God allowed the accident in the first place or didn't protect the person.
On the one occasion I mentioned to a believer that God is always thanked and doctors rarely, the reply was, "Well, the doctors' knowledge and skill came from God." To which I can only furrow my brow, cock my head to the side, and think, "Are you serious with this?" Not only does God get the credit for the surgeon's work, but he also gets the credit for the surgeon's years in medical school and the knowledge gained in the entire history of science and medicine through human toil and discovery – much of it done, I might add with a hint of bitter irony, with the church fighting tooth and nail against it.
If this post has an angry tone to it, that's because I am angry about this. I'm tired of hearing about God's grace from people who think that human beings are depraved and evil. Maybe if they took a minute to acknowledge the grace and love of their fellow human beings, while allowing their God-given (according to their beliefs) brains to wonder for another minute why their gracious deity would provide them with casseroles while ignoring the pleas of children getting raped, there might be a seed of beautiful, liberating doubt.
Humans do bad things, and humans do good things. The difference between them and the Christian god is that loving and good humans would stop a rape if they were able. And then they'd bring a tuna casserole to their next-door neighbors.
Believers reading this, if the problem of evil doesn't make it utterly impossible for you to believe in God, as it does for me, then here's what I'd really like for you to take away from this post. If you want to stand in church and thank God for something, just throw in an extra thank-you for the human beings that actually did it.