Headline: 9-year-old beaten to death while trying to stop teen from raping his 11-year-old sister
Fallen world? Free will? Mysterious ways? You theists out there can haggle over all that. As for me? Don't ever tell me that your god can't or shouldn't be questioned. And for sure don't ever tell me that your god is good. If you had witnessed this, you would have stopped it. Yet Christianity tells you that God is good and you are evil and deserving of eternal torture in Hell.
This dead little boy was more moral and more loving than your god.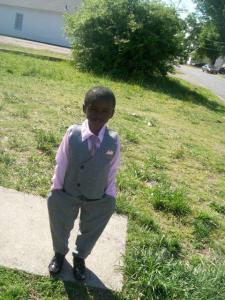 "He felt like he was his sister's protector. He was his sister's keeper till his death."
Edit: This news story corrects the children's ages to eight and twelve, and it provides a picture of the precious boy, which I've inserted above. His name was Marty Cobb.